Professional Engineering and Technical Trade Work Services
Printed Circuit Board manufacturer
About Us
Contact Us

We are
PHAHAMA SYSTEMS DEVELOPMENT
An emerging black-owned, women-controlled and diversified turnkey electronic manufacturing services provider. The company was founded and incorporated in 1994 and it is currently head-quartered in South Africa.
Our company is led by consummate professionals with experience, capacity and expertise unparalleled in the sector. Our governance structure is led by a highly ethical team and it is compliant with the requirements of King 4 and the Companies Act. Our human capital is equipped with the requisite technical skills and know-how to produce high quality goods and services, on time with the highest standard of care.
The company provides professional engineering and technical trade work services from electronics, hydraulics, engineering design work and electrical circuit building.
It is a Printed Circuit Board manufacturer, offering complete solutions such as turnkey manufacturing, design, research and development engineering as well as in- house PCB design and manufacture. In addition, we offer a wide range of state- of- the- art products for application in the railways, communications, mining, security and defense industries.
Our company through its current strategic relationships has been involved in creating value for our stakeholders, most importantly in stakeholder-communities since inception and we have developed sustainable relationships with all stakeholders.
In addition, we are committed to upskilling and empowering our youth, women and previously disadvantaged persons in the country. Through our core values and code of conduct, we strive to ensure that previously disadvantaged individuals actively and meaningfully participate in the economy of the country.
We operate with integrity, trust and are committed to creating a safe working environment for our human capital, client stakeholders and strategic partners.
We strive to locally procure goods and services from the communities we operate within. We recognize that manufacturing activities alter the local environment, and we therefore, work effectively with governments and communities to manage and mitigate the negative social and environmental impact visited by these activities.

To be a leading African electronic contract manufacturing company that creates value for all its stakeholders;
To be a home to innovative ideas and skilled professionals;
To endeavor to manage and to cherish our relationships with all stakeholder, up to our customers and localities we operate within;
To strive to use world class technology and recognized best of breed electronic manufacturing practices to ensure quality products and services;
To operate transparently and responsibly with policies and procedures that support best business practices and industry standards.

We are a company of people engaged in the electronic manufacturing industry with integrity and we are committed to creating value for our customers, partners, shareholders and communities we operate within.
We believe that a sound corporate governance structure is integral to a successful management and operating environment. To that end
Will comply with local and international regulations and best practice.
We are committed to operating responsibly and transparently using good business practices. To that end
We have fostered mutual and beneficial relationships with our suppliers and customers including our stakeholders in general.
We are committed to socially responsible electronic manufacturing practices. To that end
Will contribute to social development through community initiatives;
Will draw and agree to a social contract with communities we operate within.
We strongly believe that human capital is the greatest material asset in our company. To that end
Will make safety of our personnel our highest priority;
Will provide equal employment opportunities for our personnel including youth and women in communities we operate in – and provide a meritocratic workplace.
We are committed to environmental sustainability in our operations. To that end
Will comply and exceed applicable laws and other external requirements;
Will strive to prevent and mitigate potentially negative environmental impacts.
We are committed to the use of state-of-the-art and cost- efficient technology that will result in sustainable growth and value. To that end
Will use technology and innovate to make quality products safely at the lowest possible costs;
Will positively contribute to the development of technical standards in the local and global contract manufacturing industry.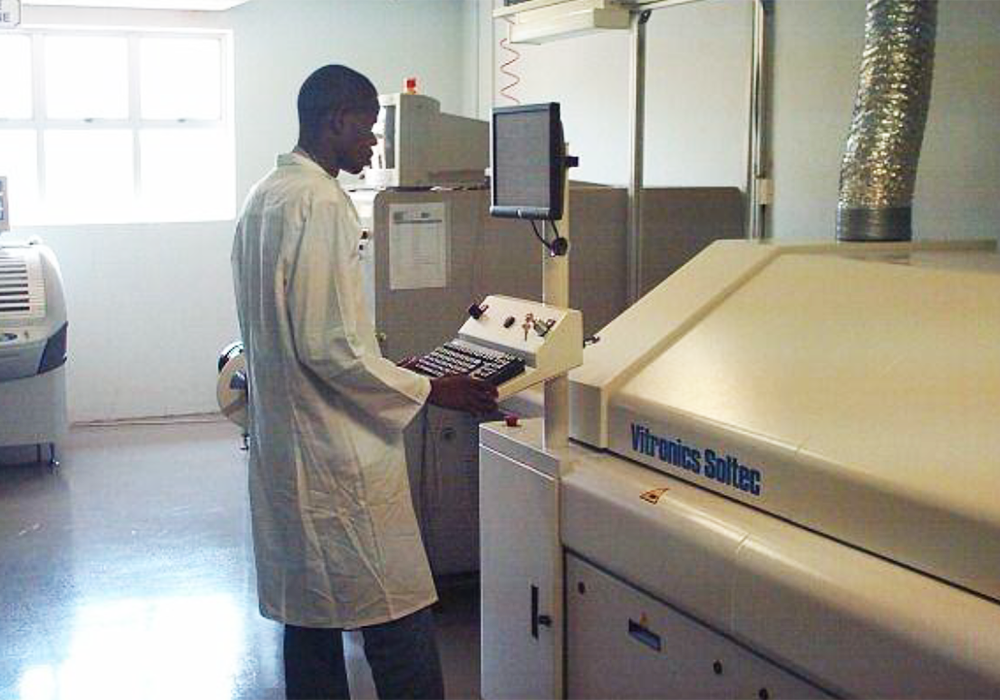 We operate a multicultural workplace comprised of people from different backgrounds and life perspective, working in every area and level of the organisation – and that is key to our success. We operate an inclusive environment using talents of a diverse group of individuals to help the company achieve its strategic objectives, while allowing employees to work in an environment where differences are embraced, respected and appreciated.
These differences contribute to the richness and diversity of our services, products, ideas and innovations.

The company has a broad shareholder base which embraces sustainability, profitability and creation of value for our stakeholders.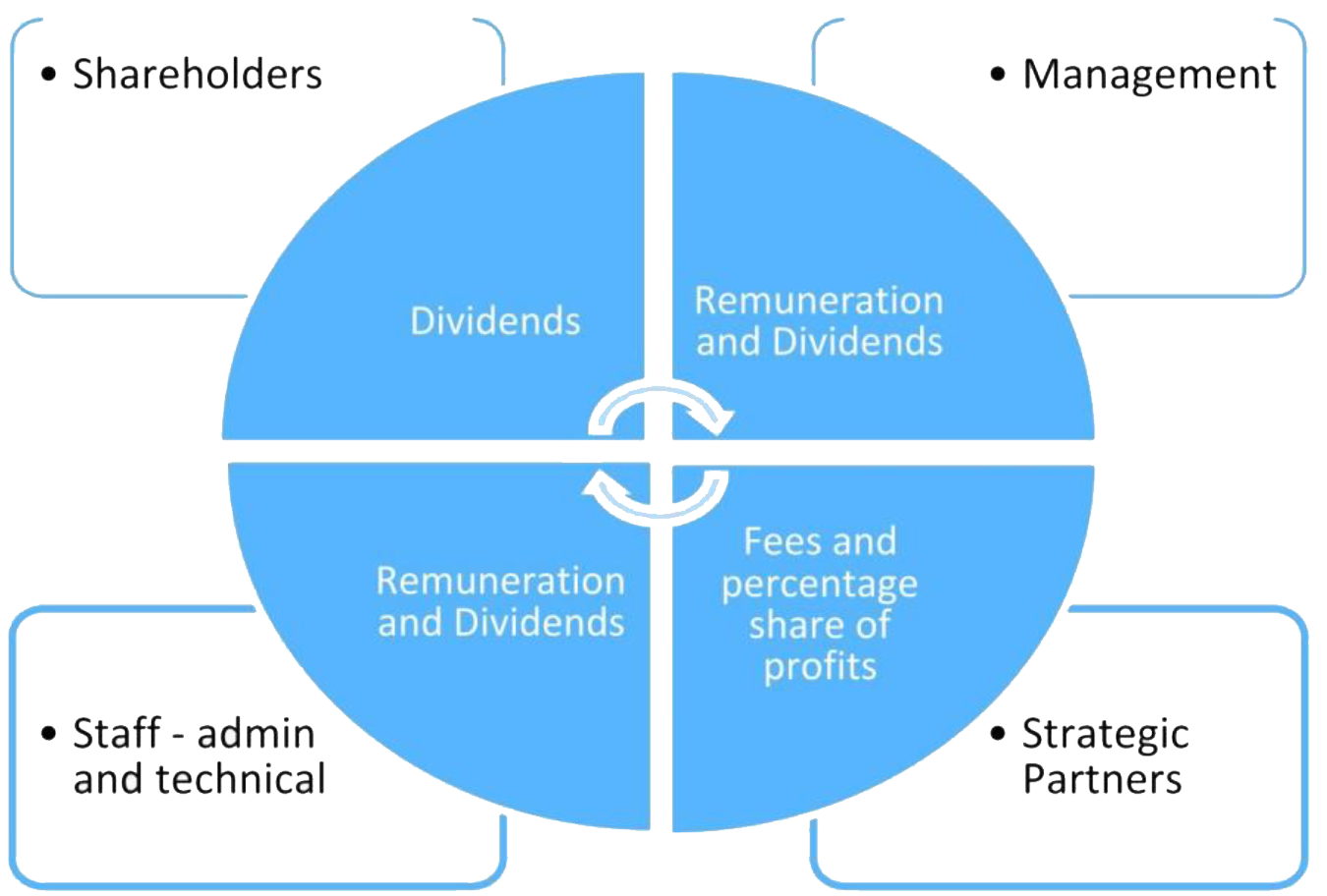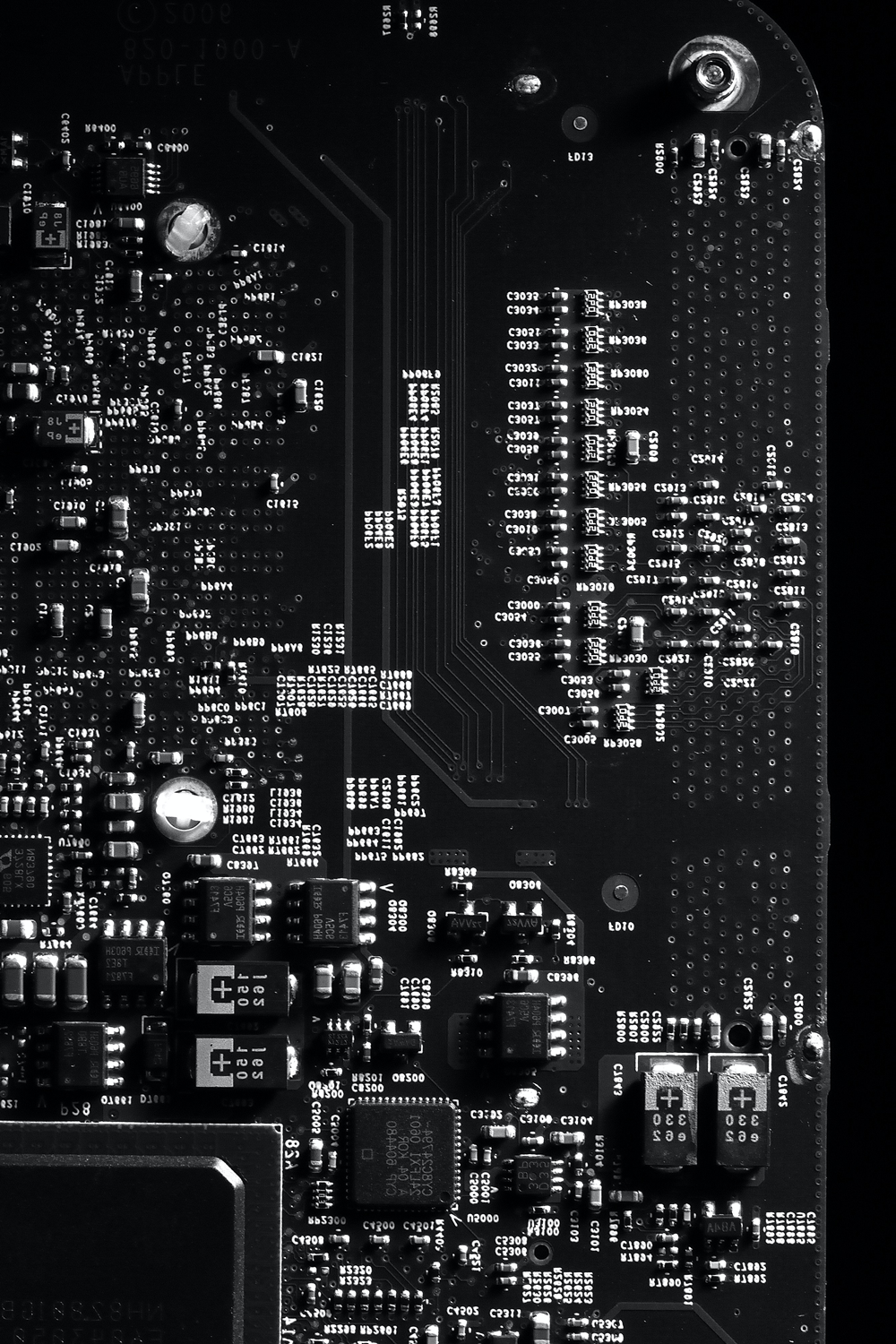 PHAHAMA SYSTEMS DEVELOPMENT Pty (Ltd) boasts a high-powered team of executives at its helm. The Board and strategic partners represent key individuals with extensive experience in the electronic manufacturing industry for over twenty years – with unparalleled depth of management expertise and business empowerment credentials. Our team is driven by experienced management with exceptional skills and qualifications in the sector.
Our management have the requisite technical know-how in manufacturing, design, research & development of products and services in this sector.
Hosia Matlou
Managing Director
Hosia is the managing director and founder member and majority shareholder of Phahama Systems and Development. He has a wealth of experience in the electronic manufacturing industry and has spent over twenty-seven in contract manufacturing and in the provision of electronic solutions to the rail, telecommunications and mining industries.
He previously worked for Ash Electronics as a specialist in metering calibration and testing. He joined QEC placement as an executive and the company specialized in the design, manufacturing and maintenance of smart meters in South Africa. The company was responsible for the biggest local smart meter deployment and revenue collection project in one of the biggest township in South Africa, in the Ekurhuleni Municipality in Tembisa.
Hosia holds a diploma in electronic engineering and studied for information technology as well. He also holds a Diploma in Business Management and Administration.
Godfrey Letlape CA (SA)
Finance Executive
Godfrey brings with him years of experience with Deloitte & Touche, auditing financial institutions such as Nedbank and Absa. He has spent more than ten years in the financial services sector as a finance director and shareholder in a number of entities. He is a founder shareholder of WIZZIT Bank (Pty) Ltd and he was also instrumental in the formation and listing of FINBOND Limited (Mutual Bank) and Thuthukani Limited with the JSE.
He has experience in starting-up entrepreneurial ventures, balance sheet structuring and capital raising. He was involved in providing business development, funding and operational management expertise for various entities funded by the World Bank, IFC (International Finance Corporation – a member of the World Bank Group) and the UNDP (United Nations Development Programme – throughout the African Continent, including Nigeria, Kenya, Botswana and Zimbabwe. He is currently the Treasurer-General of NAMEC (National Association of Manufacturers of Electronic Components).
Godfrey has a BCom, BCompt (Hons), CTA (Higher Certificate in the Theory of Accounting). CA (SA), M Com (Taxation) (Wits) (Studying).
Hosea Motjuwadi
Technical Executive
Hosea brings with a wealth of experience in electronic engineering, he has been in the electronic Industry for more than thirty years. He cut his teeth at De Beers, moving between a number of Divisions from Industrial Laboratories, Head Office and the Diamond Division in management, providing ICT solutions, strategy, infrastructure development and technical support.
He later joined Karabo IT solution where he was involved in the project management of a number of complex assignments. He was primarily responsible for the conceptualization, planning, management of resources and successful completion of the projects from cradle to grave. In addition, he led diverse teams of professional engineers and specialists to new levels of success in a critical and challenging business environment.
Hosea has a B Tech (Electrical Engineering) (Wits), National Diploma (Electrical Engineering (Wits Tech) and Project Management (UNISA).
Our people are crucial in the delivery of electronic manufacturing goods, services and solutions to our clients. Our people are capacitated and equipped with the requisite skills, knowledge and attitude. In order to execute their duties and responsibilities confidently - we strongly believe in providing the right training, accredited certification and practical experience for our people. We have a competent training programme to constantly upgrade our people's technical capacity and management skills. Our aim is to stay relevant to the ever- changing market and ever- changing client requirements.
We believe in strategic relationships that are central to our mantra of creating value for all our stakeholders. To that end, we have partnered with a company which was founded and incorporated by Military Veterans in line with the prescripts of the Military Veteran' s Act as amended. In addition, the formation includes a number of Ex Political Prisoners under the auspices of Ex Political Prisoners Association ("EPPA"). The EPPA was formed by the former and f i rst State President of the democratic Republic of South Africa to address the plight of ex political prisoners.

Our Products and Services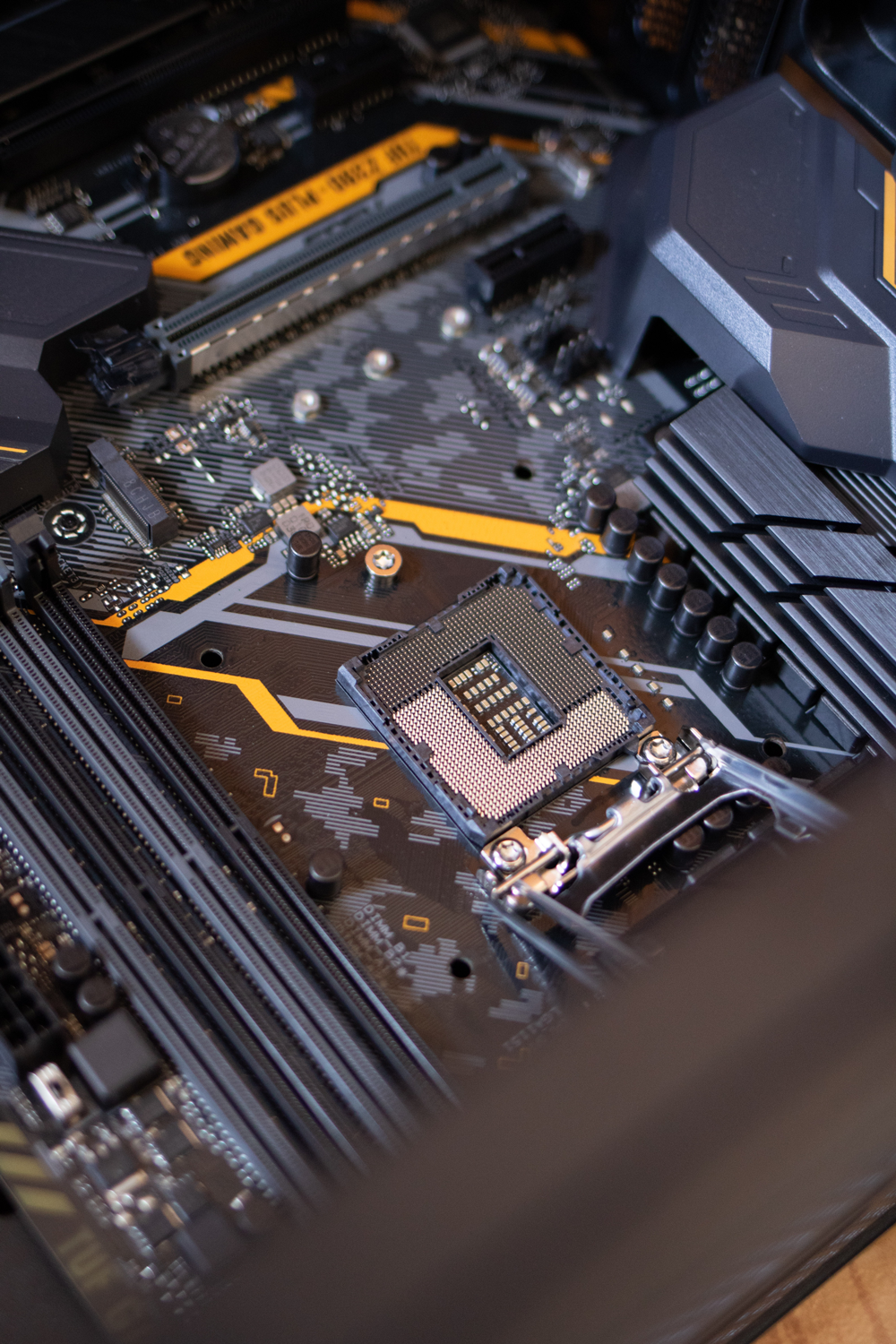 Phahama manufactures a wide range of state-of-art products and services for application in the railway, communications, mining and military industries.
Complete turnkey manufacturing, design and R&D Engineering:
Circuit, PCB and Product design;
PCB Layout and design;
PCB 24 Hour Prototyping Design;
System Upgrades;
Product Testing;
Technical advice on component obsolescence and re-design;
Embedded software; and
Power Systems.
Fine Pitch Surface Mount Technology.

Address
19 Pieter Street, Highveld, TechnoPark, Centurion, 0169
Phone
+ 27 (0) 12 665 4750
Phone
+ 27 (0) 12 665 4755